iPad Rugged
A complete durable AAC solution.
Our iPad and rugged case provide you with a tough and durable AAC device.
Combined with software and accessories, you have the ideal AAC solution. Included with each is:
A Choice of iPad
TD Snap
Optional additional software
Speaker
Carry Case
Learning Resources
Available in 64GB, 256GB and Rugged Mini
Additional accidental care (recommended) is available to purchase for either 1 or 2 years (2 repairs per year). Must be purchased at the same time as the device.
More information about our warranties.
Please note all prices exclude VAT.
RUGGED CASE
This Rugged Case for your iPad case guards your device against drops, dirt and scrapes. The hard internal shell, soft outer slipcover and built-in screen protector deflect everyday action and accidents. And, the included shield stand enables you to position the device for comfortable use.
Features include:
Drop protection that's designed and tested to deliver ultimate iPad defence
Port covers block dust, dirt and debris from getting into jacks and ports
Multi-layer protection from the inner shell, outer slipcover, built-in screen protector and shield stand
Versatile device stand provides added touchscreen protection and converts into a stand for comfortable typing and hands-free viewing
Shield stand stores and protects your Apple Pencil
Access for Apple Pencil charging and pairing
CHOICE OF IPAD
Choose from either an iPad 64GB or the more powerful iPad 256GB depending on your use and budget needs.
iPads come with TD Snap – turning your iPad into a durable AAC communications device.
SOFTWARE INCLUDED
Enables a path to communication and literacy at all stages of speech and language development. This symbol-supported app is designed to grow alongside the communicator.
(Supplied by redeemable code)
ADDITIONAL APPS AVAILABLE
Snap Scene
An instant scene-based language learning app that turns everyday moments into learning opportunities.
Pathways for Core First
A free companion app for TD Snap, packed with clear, simple advice to help you succeed with AAC.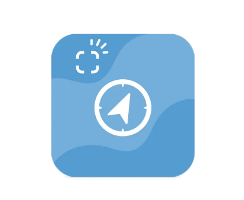 Pathways for Snap Scene
A free companion app for Snap Scene, packed with advice to jumpstart the learning process.
Accessible Literacy Learning (ALL)
An evidence-based program focused on basic reading skills for people with communication disabilities.
Boardmaker Student Center
An educational app where learners of all abilities can access Boardmaker 7 material assigned to them.
Alternative Software
If you do not require TD Snap, or need an alternative from the Apple iTunes Store, please get in touch with us to organise a voucher for your required software.
ALSO INCLUDED WITH YOUR IPAD RUGGED
LEARNING RESOURCES
With your iPad Bundles we will send you learning supports related to your chosen software. These will include Communication Boards, User Manuals, Lesson Plans and Guides.
*Delivered Digitally
CARRY CASE FOR YOUR BUNDLE
A neat carry case with a shoulder strap to help transport and protect your iPad bundles
BLUETOOTH SPEAKER
A small portable speaker that helps you be heard when communicating
WARRANTY & SUPPORT
Additional accidental care warranty (1 or 2 years) is available for the iPad Rugged. As well as that you can always rely on the team from Safe Care for technical help and support to help you on your communication journey.